About Sean M. Sweeney, Esq.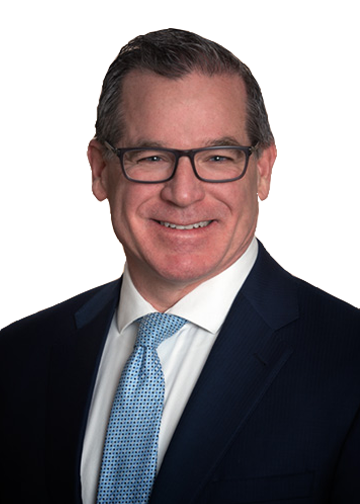 Mr. Sweeney became a successful trial attorney by working for the first 15 years of his legal career as a defense attorney representing national and international insurance companies in catastrophic personal injury and wrongful death lawsuits.   Mr. Sweeney continued to hone his litigation skills by serving as trial counsel for Northeast Ohio's largest hospital systems in complex medical malpractice and medical device suits. These suits arose from a multitude of healthcare provider mistakes, from physicians making the wrong diagnosis to nurses not conveying critical information or test results to the ordering physician. 
After racking up numerous trial victories for defendants Mr. Sweeney was elected by his peers to the prestigous position of President of the Cleveland Association of Civil Trial Attorneys in 2012, Northeast Ohio's Trial Defense Bar, where he served a year-long appointment.
While the string of trial victories and professional accolades were rewarding to Mr. Sweeney, he was unable to stay content in his role as defense counsel for large corporations. The pull of justice at his heart to help "the little guy" was simply too strong to ignore.  For this reason, Mr. Sweeney founded The Sweeney Law Firm, LLC to advocate and obtain justice for those who have been the victims of medical or nursing home malpractice or otherwise injured by another party's carelessness.  
A student of Irish history, Mr. Sweeney has long admired the role of the underdog fighting against a more powerful foe who has greater resources, but not justice, on their side. Thus, The Sweeney Law Firm, LLC was founded with this tenet as its driving force: That justice, by virtue of its own tenacity, will always prevail against a seemingly stronger foe.
Mr. Sweeney obtained his Juris Doctorate in 1999 from the Cleveland Marshall College of Law, graduating in the Top 10% of the class. In law school, Mr. Sweeney received the Corpus Juris Secundum Award, for having obtained the highest grade in Torts (the study of the law of negligence). Mr. Sweeney obtained his undergraduate degree in Economics in 1992 from the University of Cincinnati, where he served as the Student Representative for the Dean's Code of Conduct Grievance Committee and was admitted to the Omicron Delta Epsilon international honor society for excellence in the study of Economics.
An active member of the community, Mr. Sweeney has served as the Regional Director for the Ohio High School Mock Trial Program since 2010 and is a Board Member for the Hattie Larlham Center for Children with Disabilities, a position he has held since 2009. Mr. Sweeney is admitted to practice law in all State and Federal Courts in Ohio, including the Northern District of Ohio, the Southern District of Ohio, and the Sixth Circuit Court of Appeals.